Each year, NAGAAA hosts a dinner and invites current members of the Hall of Fame to return and celebrate with us for an evening to remember our history and the individuals who created it while celebrating our new inductees.
We will be celebrating the Class of 2023. Details about the 2023 NAGAAA Hall of Fame dinner are below. The 2023 NAGAAA Hall of Fame dinner will be held at the Nicolette Island Pavilion in Minneapolis, Minnesota.   You will be able to buy tables and individual seats. prices are below.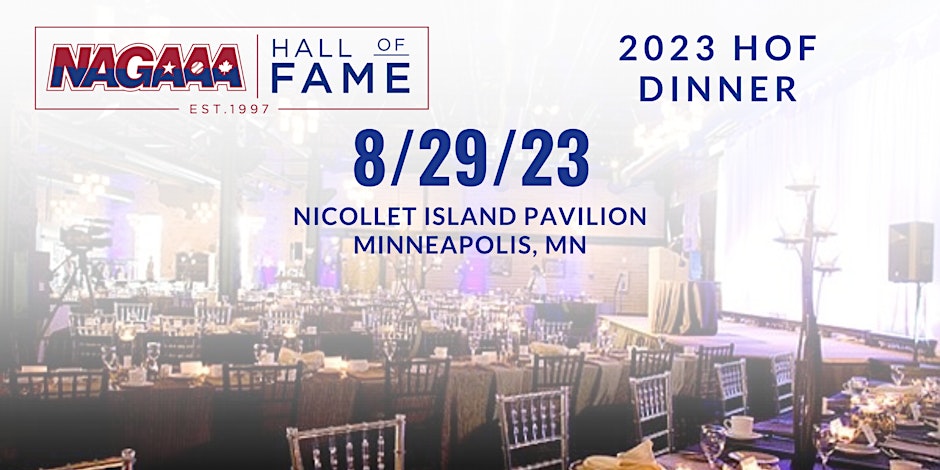 NAGAAA Hall of Fame Dinner
Tuesday, August 29, 2023 from 6 to 11:00 pm
Nicolette Island Pavilion
40 Power Street
Minneapolis Minnesota 55401
Cocktails 6:30 pm
Dinner 7:00 pm
Program 7:45 pm
Online purchases below.